Martell – rediscovering the cognac Chinese consumers
Company profile
Martell is a Cognac house founded in 1715 by Jean Martell (1694–1753). It is part of the Martell Mumm Perrier-Jouët subsidiary of the French wines and spirits conglomerate Pernod Ricard.
In 1715, Jean Martell, a young merchant originally from Jersey, created his own trading business at Gatebourse in Cognac, on the banks of the Charente, and thus founded one of the first cognac houses. Martell used grapes from the vineyards in the Borderie subregion, and used Tronçais oak for its casks, this made a combination that resulted in an exceptionally smooth cognac. After his death in 1753, his widow and then his two sons and grandson continued this tradition and developed the export business to make Martell the number one in England in 1814.
The Chinese alcohol consumption is one of the most advanced on the planet. If in the rest of the world we are getting closer and closer to a consumer who is increasingly moving away from the brand and focusing on the shopping experience and company values, the Chinese consumer is moving away from this paradigm. The Chinese consumer puts the brand name before anything else, even price. This is why a quality marketing strategy and platform where the user experience is pleasant while demonstrating class and elitism is key to the successful deepening of brands in the Chinese market.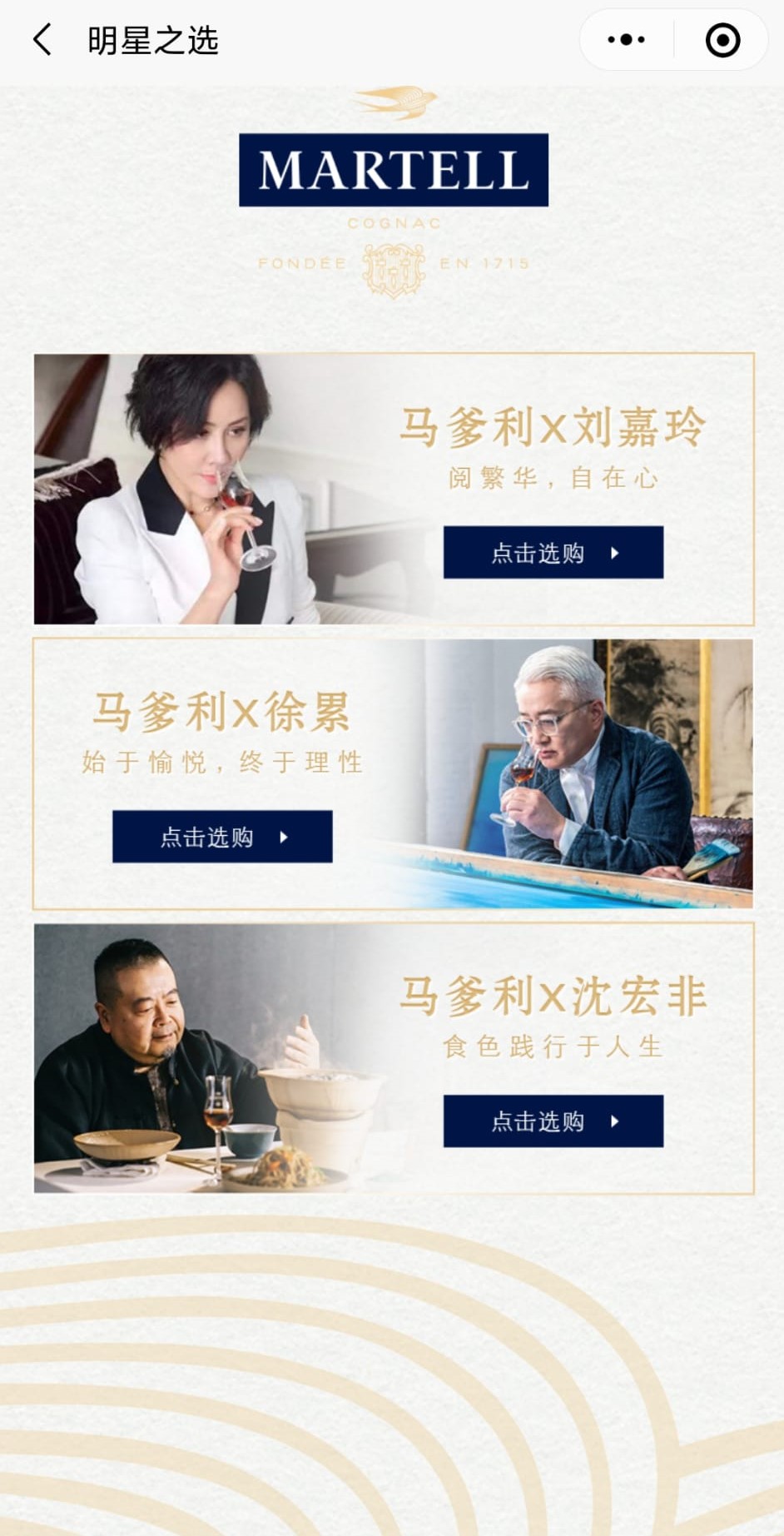 ZC DIGITALS
Ready for the day of tomorrow?