OCEA HUB – redesigning the concept of coworking.
Company profile
OCEA Hub is one of the biggest Co-Working communities in Shanghai. With 7 different locations, it's the leading co-working space in Shanghai. This symbolic organization was created by the real estate tycoon xxxx in 2016 only with the establishment in the center of xuhui, shanghai district. Step by step and after doing things very well, they soon found themselves leading and reinventing this small industry in one of the world's technological centers such as Shanghai. Currently they have more than 2,000 partners and more than 7 thousand square meters of leasable space. 
El coworking space, necesitaba ofrecer un servcio adaptado a las nuevas tecnologías. Es por ello que su objetivo era el de desarrollar un WeChat miniprogram integrando todas las funcionalidades para ofrecer un servcicio a la altura de las espectativas de sus clientes.  
El servicio debía ofrecer las siguientes características:
1. Blog del CoWorking space. Posibilidad de colgar noticias, eventos y demás contenido.
2. Sistema de alquiler de espacio para los usuarios.
3. Sistema de cuenta personal con contabilidad integrada.
4. Sistema de pagos mediante Wechat pay.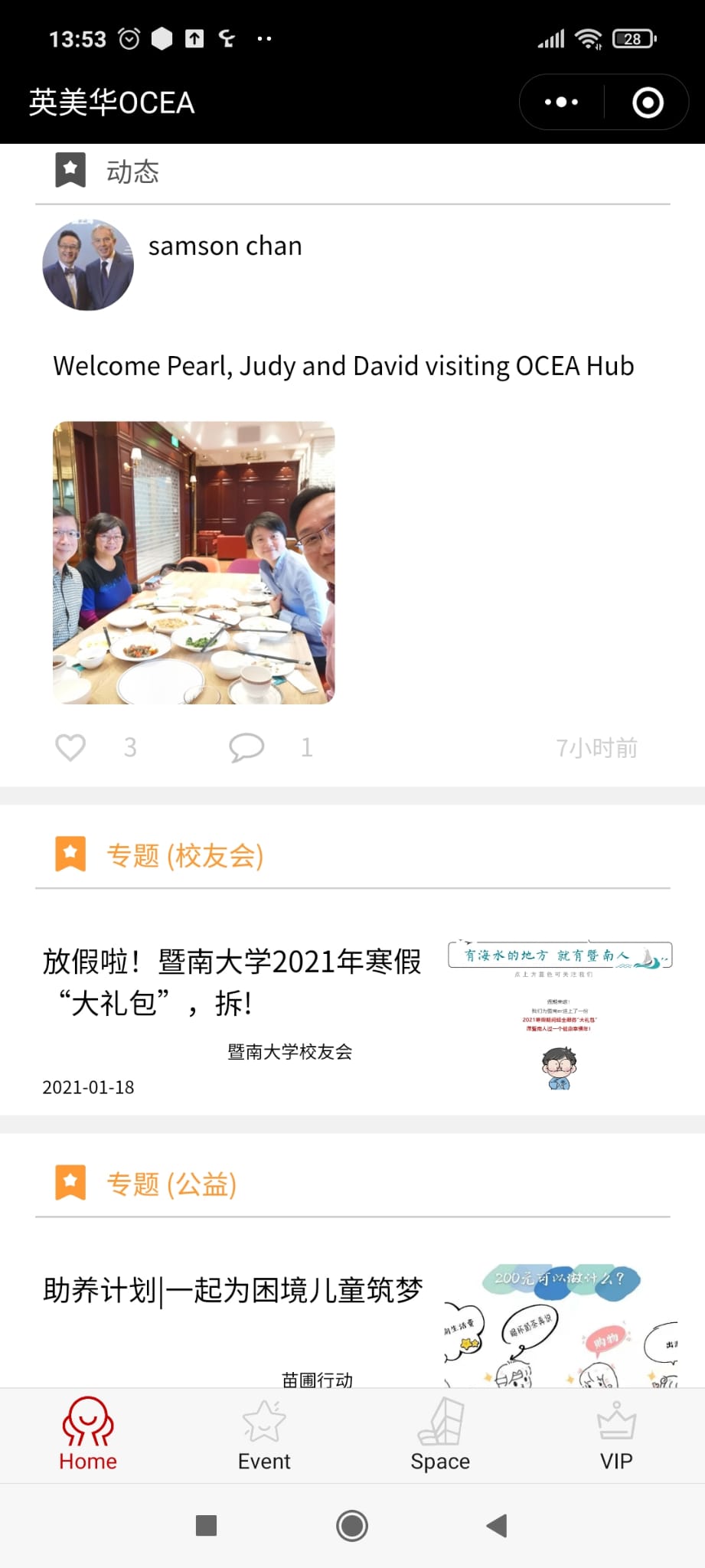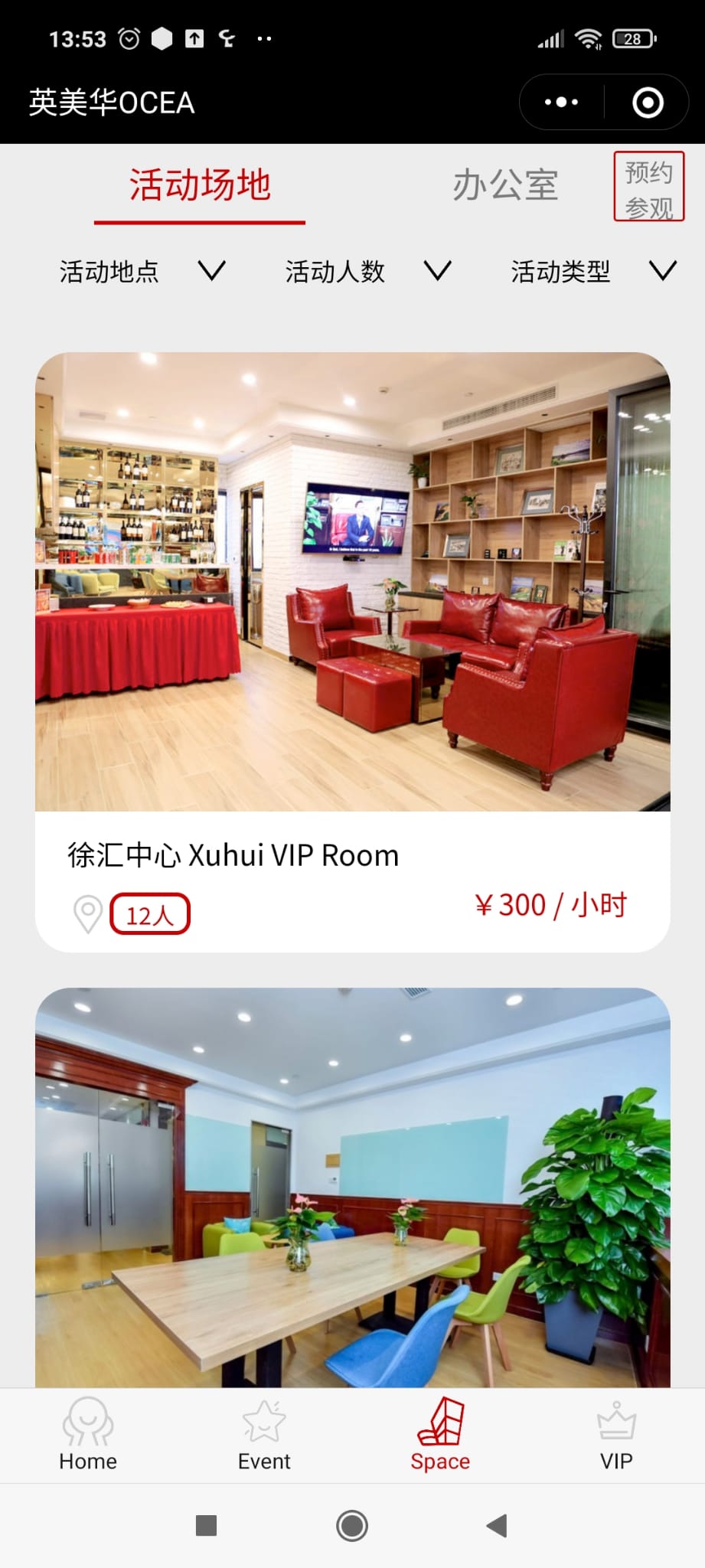 El resultado fue mejor de lo esperado. Hoy en día, con el desplome de WeWork coworking spaces, en Shanghai ha habido una desintegración del gigante norte americano y sus socios se han distribuido por todo las diferentes opciones que existen en Shanghai siendo una de ellas OCEA HUB.
Viendo esta oportunidad, ayudamos a Ocea Hub a adquirir una mayor tasa de clientes conectando con estos usuarios mediante una pequeña campaña en WeChat moments.
Hoy en día Ocea Hub compite por ser el mejor CoWorking space de la metrópoli China. Por nuestra parte, seguimos asistiendo con servicios de desarrollo y mantenimiento.
ZC DIGITALS
Ready for the day of tomorrow?